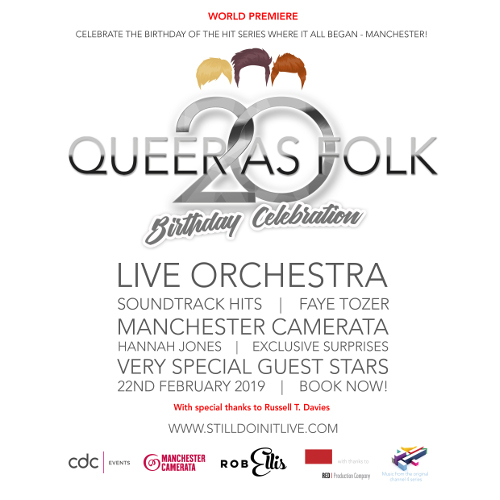 CDC Events and Manchester Camerata proudly present Still Doin' It Live, a classical spectacular paying homage to the Queer As Folk soundtrack to celebrate its 20th anniversary.
Still Doin' It Live showcases the greatest anthems from Queer As Folk with a 28 piece orchestra, guest performers and original soundtrack artist, Hannah Jones (I Am What I Am, Young Hearts Run Free, And I Am Telling You).
Manchester Camerata, the city's experimental orchestra (Hacienda Classical, Northern Soul and Motown Classical, Disco Classical) perform the soundtrack to your life like you have never heard them before – we really are Still Doin' It!