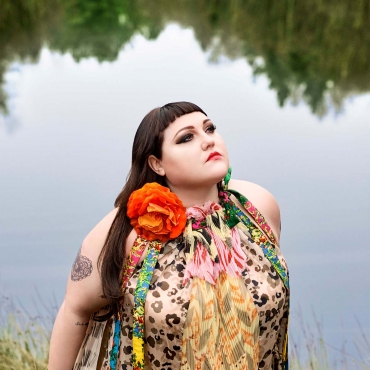 Beth Ditto is undoubtedly one of the most powerful musicians/ inspirations from the noughties, in 2006 The Gossip released 'Standing in the way of control' and it was clear from this point that Beth was a force to be reckoned with. This lady has been a prominent figure for people worldwide! Celebrating being body confident with THAT front cover on NME, in fact the best front cover NME ever did. To speaking up for her beliefs, standing up for people across the world and uniting them with her music over the last eleven years!
Beth's return has been a long time coming, with 'EP' being released way back in 2011, the world has been a little bit quieter without her. But the best news is, she is BACK and it is the perfect time for her return. Beth has this ability to bring magic to the world, when you listen to her sing or talk, she ignites a fire within you and she brings hope to anyone who needs it.
It is a great pleasure to be welcoming Beth to The Albert Hall on 17th October! This gig will be a celebration of this woman, her music old and new and her fans! With a new solo release 'Fake Sugar' set for the summer and her most recent release 'Fire' now being played all over the world; it sounds like Beth's trip to Manchester is going to be just as fabulous as she is!