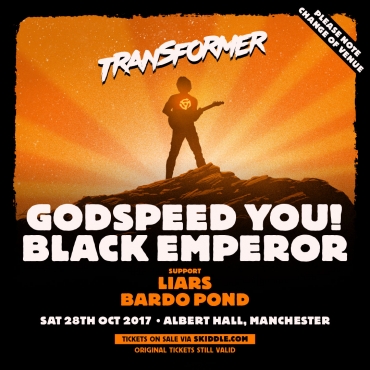 DOORS – 6:30PM
BARDO POND – 7:15PM
LIARS – 8PM
GODSPEED YOU! BLACK EMPEROR – 9PM
CURFEW – 11PM
Transformer's forthcoming show has been moved to The Albert Hall! Due to lower capacity some of the original acts will no longer play but Godspped You! Black Emperor, Liars, and Bardo Pond will perform!
Existing tickets from Victoria Warehouse remain valid but refunds are available in the next seven days if you do not wish to attend.